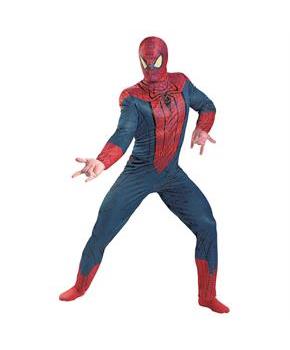 The Amazing Spider-Man Men's Costume
Product Description
Jumpsuit with movie pattern design and matching character hood. The hood is not attached. And costume uses Velcro in back, not zippers.
Lets cheer for the most popular Superhero among kids and adults. This Superhero loves to swing from one building to the other building. He is certainly the most timeless comic character and remembered always for his amazing fights with the city villains. Spiderman surely got unlimited supply of spider webs and can really swing from one skyscraper to another. Speed and swing are two words which comes to us while watching Spiderman on TV screen.
Men costumes always get attention for their make and style. Don't go anywhere as a perfect costume just found you and coming to you.
Bring more shine to eyes and dimples on your cheeks with The Amazing Spider-Man Men's costume.
---