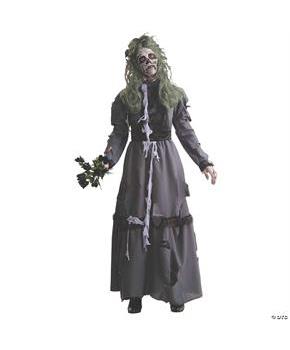 Women's Zombie Costume
Product Description
Old timey tattered long sleeve dress with haunted gauze attached with belt. Zombie wig #FM65981 only sold separately on this page. One size fits most adults.
Lets get a real zombie costume and put some make up. Please make sure to walk with your hanging limbs. Zombies look dangerous and they can really transform people into undead with just one bite. Halloween eve is incomplete without creepy creatures so you better wear this zombie costume.
Add more spark to your party night with a glamorous costume. What is your costume style? Is it adventurous, classic, dramatic or sexy?
Make your special moments amazing in Women's Zombie costume and capture yourself in camera to make it forever.
---