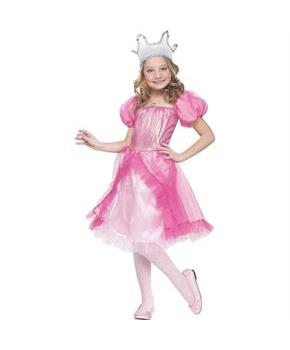 Girl's Good Witch Costume
This Product is currently out of stock!
Product Description
This cute costume is sure to cast a spell wherever you go! Shimmery pink dress and crown.
Includes:
Leggings and shoes are not included.
Fits child small sizes 4-6.
The Wizard of Oz movie is full of magical characters who are kind, sweet and helpful. Kids always enjoy such fantasy stories which ends with a smile on every face. The Wizard of Oz movie perfectly described the dreams of every child which was sometimes filled with fear about losing their way to the home or getting lost in an unknown territory. The Wizard of Oz movie theme costumes are perfect for kids and adults. One can feel the magic of fairy tales and storybook characters with this theme.
Carve out some good times for your beautiful girl with this dramatic costume. Are you planning to gift her a party dress which she wants so badly?
If you are looking for a classic and gorgeous costume than choose Girl's Good Witch costume.
---