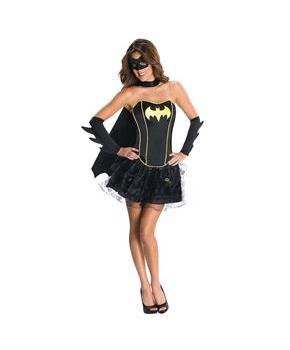 Women's Batgirl Costume
Product Description
Corset, skirt, cape, eyemask, gauntlets. Extra small fits women's sizes 4-6.
Do you enjoy the whole bat thing? Well then you would love to dress in this fabulous batgirl costume. Brave girls do not fear and always stand against crime like our favorite super girl Batgirl. So all superheroes are present in this party but where is our favorite batgirl hiding.
Women always go for costumes which really appeal their taste and fit nicely with their personality. Experience a delightful evening in an amazing costume and feel like a special person.
Enjoy your special and unique look with Women's Batgirl costume.
---