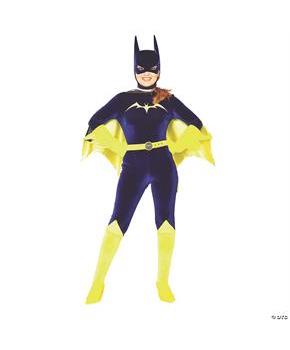 Women's Batgirl Costume
Product Description
Quality velvet bodysuit with cape, belt, headpiece and glovettes. Adult size Small (6-9). Trademark and Copyright of DC Comics. Polyester.
Show your real powers to Gotham City and be a partner with Batman in his all missions. Batgirl is strong enough to fight with all bad people of Gotham city. Do you want to dress up like our strong bat woman? Then get this Batgirl costume. We have seen enough superheroes now we want to see an amazing supergirl and
Style yourself for a fantastic and joyful party in a dashing costume. Show your hidden daring self to everyone tonight in this unique costume.
Dress up like an iconic legend in our Women's Batgirl costume.
---