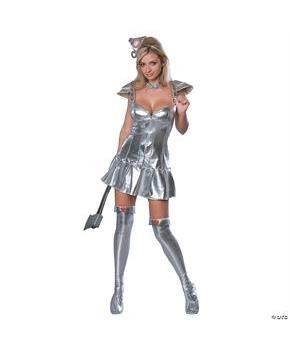 Women's Tin Woman Costume
This Product is currently out of stock!
Product Description
Dress, thigh high shoe covers, and funnel hat.
Includes:
Axe not included.
Extra small fits sizes 0-2.
The Wizard of Oz movie is full of magical characters who are kind, sweet and helpful. Kids always enjoy such fantasy stories which ends with a smile on every face. Fantasy theme costumes are always popular among party lovers. Disney movies gave many timeless costume ideas for Halloween parties. The Wizard of Oz movie theme costumes are perfect for kids and adults. One can feel the magic of fairy tales and storybook characters with this theme.
Stop looking for the right costume as you have come at the right place. Are you looking for a super popular costume for yourself?
If you are interested in hiding identity and surprising everyone then why not dress up in Women's Tin Woman costume.
---
View more Products in Below Tags:
---