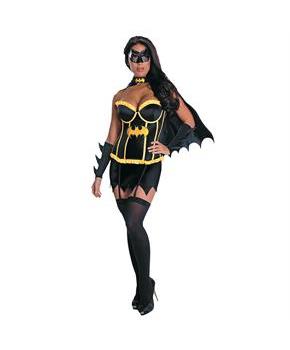 Women's Deluxe Batgirl Costume
Product Description
A very sexy costume version of Batgirl from the Secret Wishes Collection! Black corset with removable garters and clear bra straps has yellow accents and insignia, and comes with skirt, cape, eye mask, and gauntlets. Adult large size fits sizes 10-14.
Show your real powers to Gotham City and be a partner with Batman in his all missions. Brave girls do not fear and always stand against crime like our favorite super girl Batgirl. We have seen enough superheroes now we want to see an amazing supergirl and
Plan for a night with excitement, chills and adventure in a special costume. Surprise your friends with a special look and get ready for huge photo sessions.
Lifetime adventure comes with small memories and Women's Deluxe Batgirl costume will give you amazing memories to remember.
---