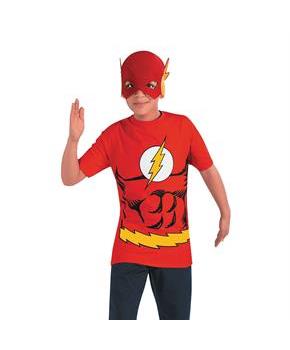 Flash Child Shirt and Mask Costume
Product Description
A quick and easy Flash costume! Almost as fast to put on as the Flash himself! Shirt and eyemask. Children's large size fits sizes 12-14.
If you will become The Flash in your costume party then you might defeat Superman this time with your speed. How about wearing The Flash costume for achieving an impossible aim? The Flash is a popular comic character and kids loved his red super suit. Why not become the speedster and grab all fun within few seconds? Flash costume will give you a rocking look with style.
Your kid deserves a special costume for upcoming costume party. Which popular character from movies or comics put a big smile on your kid's face? If this is the one then get this costume as a special gift for your kid.
Look cool among your friends in our Flash Child Shirt and Mask costume.
---