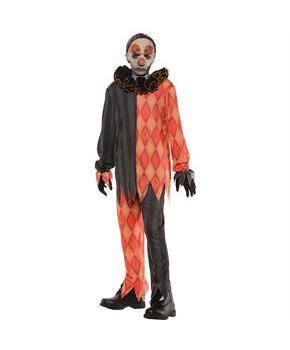 Boy's Evil Clown Costume
This Product is currently out of stock!
Product Description
Beware of this clown.he doesn't seem to be clowning around. He's not the kind of clown to bring to a birthday! Printed tunic with ragged cuffs, pants with ragged edges, and ruffled collar. Add your own mask and gloves. Fits most large children sizes 10-12.
---