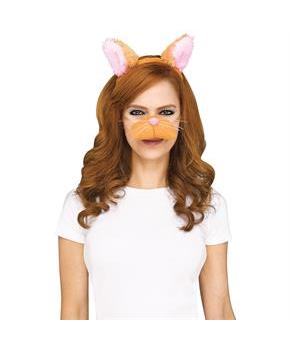 Kitty/Selfie Character Kit
Product Description
Do you love those Instagram and Snapchat filters that allow you to put animal noses and things in your hair? If you are the queen of the selfies, this kit would be perfect for you. Kitty kit comes with nose and headband. One size fits most.
Move your cat tail and wink your eyes cutely in this cozy cat costume. Get yourself a fabulous cute cat costume here. Dress up like this adorable animal and enjoy your animal theme party. Which type of cat is your favorite? Is it a plain black cat or a cute colorful cat? Well check out this cat costume if it fits for you.
Women love to see dazzling array of beautiful costumes before picking a special one for party. Surprise your friends with a special look and get ready for huge photo sessions.
Make your special moments amazing in Kitty/Selfie Character Kit costume and capture yourself in camera to make it forever.
---