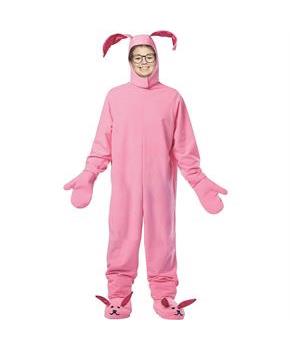 XMAS BUNNY CHILD 7-10 COSTUME
Product Description
Ralphie may not have loved his bunny suit, but the rest of the world did! Your toddler will look just as cute in this bunny onesie just like the one in the timeless classic, "A Christmas Story." Costume features a soft polyester bodysuit with hand mittens and matching headpiece with floppy bunny ears.
Includes:
Includes glasses and shoecovers.
Childrens fits sizes 7-10.
---