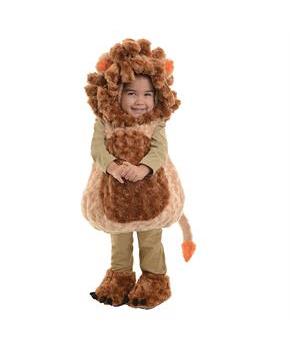 LION TODDLER Costume
Product Description
The cuddliest king of the jungle ever! Brown plush swirl fur body with darker brown on the front on the belly with character hood and matching shoe covers.
Includes:
Leggings not included.
Fits toddler sizes 4-6.
Lion is a symbol of courage and supreme leadership. Bring out your ferocious side with a lion costume and enjoy some wildness. Lion might scare everyone with just one roar but he looks extremely cute while sitting idle and staring with big cat eyes.
Baby costume should look adorable and feel super comfortable for whole day. Is this your baby's first costume event? Then you need to select super cute trendy costume for sure.
Transform yourself into the most coolest popular character with our LION TODDLER costume.
---