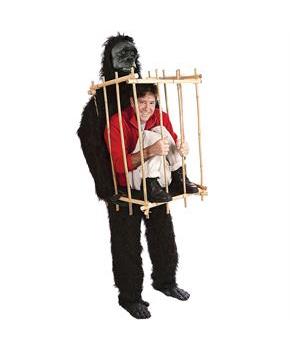 Gorilla Illusion Adult Costume
Product Description
A person is apparently trapped in a cage and is being carried by a full-sized smiling Gorilla! Sold as a kit.
Includes:
Includes full gorilla suit, plastic cage bars, harness, and fake knee inserts.
Person's clothing and the boots are not included.
Cage is approximately 22 x 20 x 35 inches.
One size fits most adults.
---