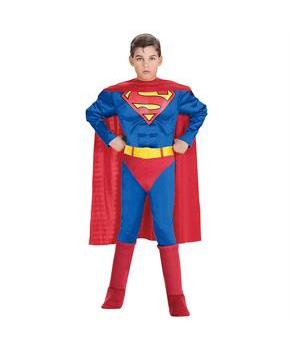 Superman Muscle Toddler Costume
Product Description
Your child can become their favorite superhero, Superman The Man of Steel with this great costume. Muscle chest jumpsuit, cape & belt. Fits child toddler sizes 2-4.
Justice League members always get ready for a fight if there is any evil in the city. They are the saviors of humanity and protectors of every human being. Blue costume with yellow and red emblem on chest with S letter and a red cape describes the Man of Steel, Superman. Superman will always be the most popular superhero for adults and kids.
Baby costume should look adorable and feel super comfortable for whole day. Babies got high fashion sense too. So you can't just pick up any outfit for them.
Make your special moments amazing in Superman Muscle Toddler costume and capture yourself in camera to make it forever.
---