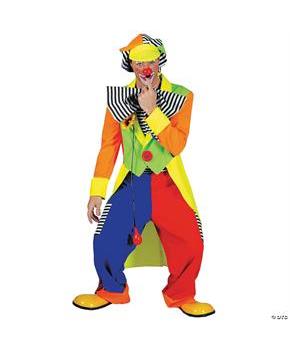 Men's Spanky Striped Clown Costume
Product Description
Super bright colored clown suit. Short front tail coat, matching pants, hat and bow tie. Adult STD 42-44. EU Size 52/54
We definitely have timeless dramatic characters in our lives and clowns are certainly one of these iconic characters. Halloween isn't just about scary costumes. You can go for funny clown costumes to add more giggles in the party. Make up some hilarious stories, learn some funny dance moves and wear this fabulous clown costume for a circus theme party.
We are sure that this year you want a more rocking party costume so we are here with same. Are you looking for a classic Halloween costume or the most trendiest one? Try this special themed costume.
Lifetime adventure comes with small memories and Men's Spanky Striped Clown costume will give you amazing memories to remember.
---