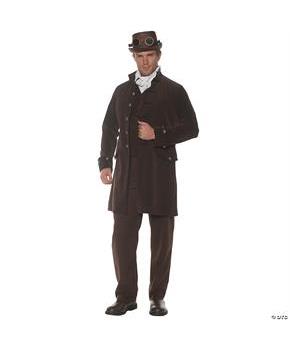 FROCK COAT ADULT BROWN STD
This Product is currently out of stock!
Product Description
A great coat for that historical look and it can be used for steampunk cosplays as well. Very versatile jacket. Fully lined flocked velvet jacket. Brown. Jacket only. One size fits most adults from sizes 50-52.
---