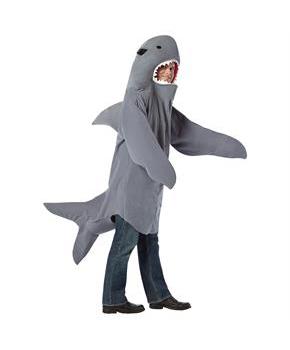 SHARK COSTUME
Product Description
Includes:
Da dum, da dum, da dum! This Halloween dress up as the toothy terror of the sea and you can hum that infamous theme song all night! This adult shark costume includes a gray polyester over-the-head tunic with attached tail and dorsal fin.
The sleeves look like pectoral fins and the hood is the shark head with the mouth as the face opening.
One size fits most up to 6 ft 3 inches, chest size 48-52.
---