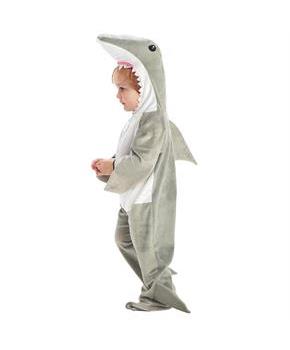 Toddler Shark Costume
Product Description
Jumpsuit with attached feet and character hood.
Sharks can easily terrify people from their sharp teeth and swift movement. Why not wear a shark costume to scare people and look unique? Pick a Halloween costume which is cute enough to attract your friends and bring real excitement in your party. Its time for our perfect Shark costume to unleash terror on the neighborhood Show your love for the most ferocious sea animal and pick this wonderful Shark costume.
Which popular character from movies or comics put a big smile on your kid's face? If this is the one then get this costume as a special gift for your kid. Go for some cool and stylish costume of your favorite character.
Live a fantasy life for a day in Toddler Shark costume.
---