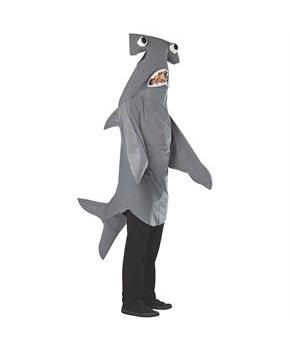 Hammerhead Shark Adult Costume
Product Description
It can always be shark week in your house with this great hammerhead shark costume! One piece body - person's head shows through the mouth. One size fits most adults.
Do you feel fascination for sea animals or fishes? If yes, then go for this Shark costume for your party and enjoy all attention from your buddies. Pick a Halloween costume which is cute enough to attract your friends and bring real excitement in your party. Its time for our perfect Shark costume to unleash terror on the neighborhood Are you an aquatic person and always want to explore undersea world? Then go for a fabulous shark costume.
You have a funny bone and a dashing personality so choose an outfit which will express you nicely. Men loves to experiment with costume look every year.
Transform yourself into the most coolest popular character with our Hammerhead Shark Adult costume.
---